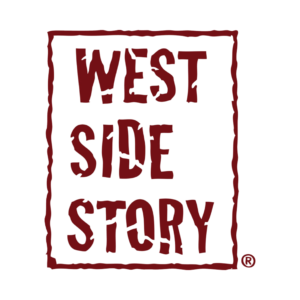 This year I decided to return to my Musical Theatre roots. I was not always a Ballroom/ Dancesport/ Wedding couple/ Showcase/ Formation team dance coach. For many years I was a ballet/ jazz/ contemporary/ national character dance coach AND a dancer, dance captain etcetc in musicals.
In 2019 Tauranga Musical Theatre accepted my Expression of Interest to be the choreographer for 2020 performance of "The Blues Brothers; First Contact", a world wide premier show. It was a blast which you would remember if you came to see it.
I loved the return to my performance roots, so I when I saw that TMT was going to do West Side Story in 2021, I prepared another Expression of Interest.
I'm delighted to be able to inform you that I will be working for TMT again as the choreographer of this amazing dance centric show. West Side Story became a global sensation when it hit Broadway in 1957, with a book by Arthur Laurents, music by Leonard Bernstein, and lyrics by Stephen Sondheim. The show was dazzling and gritty, layering a Romeo and Juliet romance between Tony and Maria over a contemporary story of street gangs, racism, and violence in the shadows of rising skyscrapers. When director Robert Wise and choreographer Jerome Robbins adapted it into a film in 1961, West Side Story broke the box office record for musicals and dominated the Oscars, winning 10 awards, including best picture.
There will be an opportunity in December to learn about the vision the Director Darrel Nitschke has for the show and the expectations of the Musical Director Ashleen Fahy. Auditions will be held in February and I will keep my web site updated with dates.
Of course, not everyone wants to sing and dance, and musical theatre provides lots of opportunities for involved in other fields, set construction, wardrobe, etcetc. And if none of that interests you get your friends together and come and watch. The show runs at the West Side Theatre 17th Avenue from April 23 to May 8.