Finally I think its the start of Spring
Its that time of the year when couples start planning their spring and summer weddings.
I teach quite a few wedding couples, Fathers of the Bride, Mothers of the Groom and complete wedding parties each year. The songs that couples used have been as diverse as Flume, Talking Heads and Motley Crue through to Frank Sinatra, Jason Timberlake and Elton John. The inspiration for a wedding dance always comes from the music and any style of music is perfect if it means something to you both.
Do consider booking your wedding dance lessons in advance – that means one less thing to worry about closer to the actual day. If you are looking for some help, do call or email.
Stephanie and Nate asked me to create something for their wedding to Michael Bolton "I said I loved you but I lied".
"My husband was extremely anxious about having to dance but always promised me he'd only take lessons when we got married. So we took a few lessons! We found Elly so great, she listened to what we wanted and was flexible as we went along and made sure we were comfortable with what we were doing. She was so relaxed and comical it made it really fun and easy. You can just tell Elly loves what she does. Thanks for helping us out"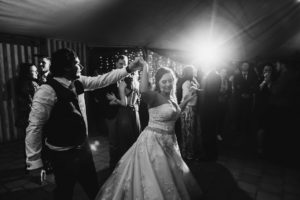 Contact
Elly (027 215 1430) or hi@dancecompany.co.nz